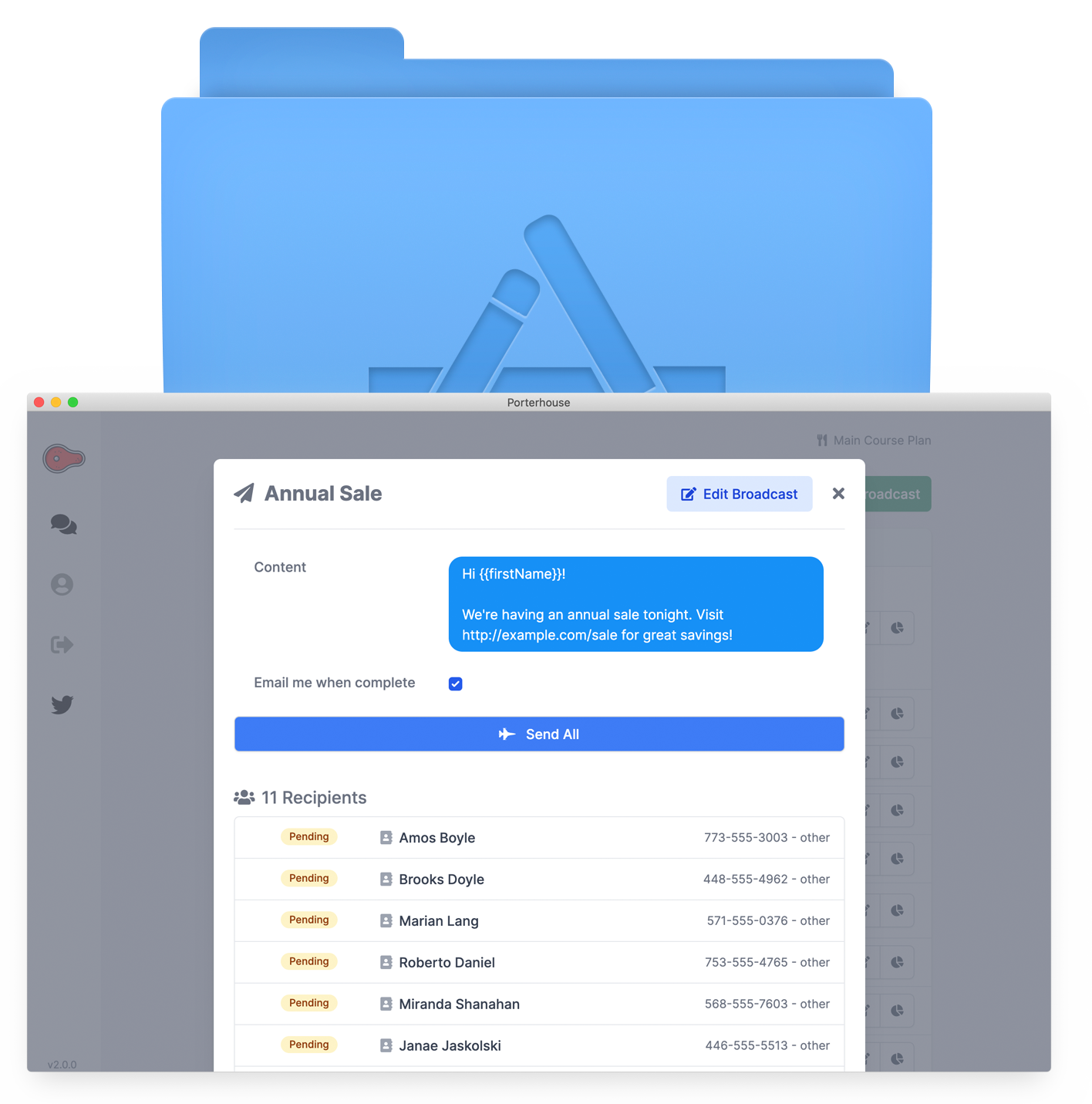 Porterhouse is an installed Mac App
...but looks like you're not on a Mac right now.
We can email you a download link, and you can open that email on a Mac computer:
The download should have started automatically. If not:
After installing, simply open the app, login with your created account and
start texting!